It's a good helper in your own kitchen room, and also a nice gift to your parents, sisters, friends.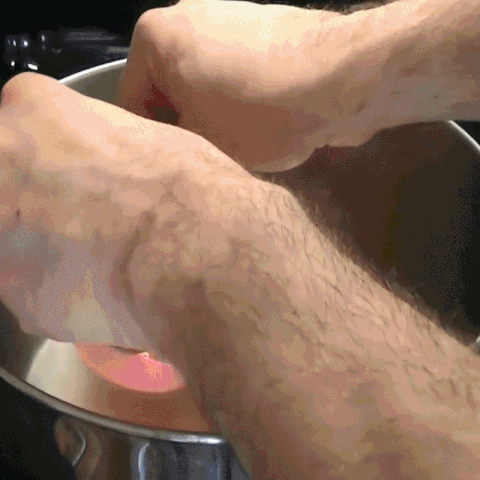 Versatile for cakes, desserts and jelly molds. It can also be used to melt chocolate, heat Pasta power, and steam vegetables.

Premium Quality Silicone with Long Lasting Surface Processing Technology FDA approved, BPA free, food grade silicone. Eco-friendly and non-toxic.Temperature tolerance: -40â"?to 405â"?(0-230â"?.

Make Perfect Poached Eggs with Simplicity,Using spray oil before poaching in order to get a better non-stick experience. During cooking, the poacher stands on the pan and in the boiling water, protects the egg from the tumbling action of water while conducting the heat to poach the egg. The egg is evenly cooked.
An easy-to-pick hole is on every side of the product. It is easy to remove the egg from the soft silicone. To clean up, simply flip it over and wash it or just toss it into the dishwasher.
It is suitable for microwave use. The poachers are stackable and easy to store. These poachers save a lot trouble from egg poacher pans.

Specifications:
Material: Silicone
Size: 9*6.5CM or so
Color: Green, Blue, Orange, Yellow
Package Included:
4*Boiled egg bowls