You will be too spoiled to go back to use the traditional , old-school wire nuts.
Still using electrical tapes & unsafe wiring connections..?
Here's a better way to do electrical wirings with unparalleled convenience and ease!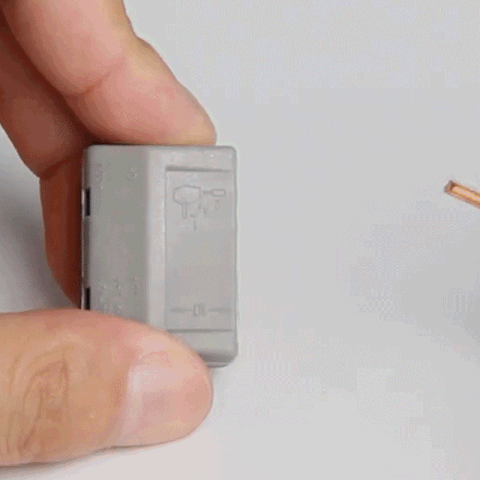 The compact splicing connector for all conductor types: You can connect solid conductors with a cross section of 0.08 to 4 mm² and fine-stranded and stranded conductors with cross sections from 0.08 to 2.5 mm².
Without using any tools! Wiring is very easy: Strip 9 -- 10 mm/0.37 inches from the desired conductor, open the clamping unit via the integrated lever, and insert the conductor.

In addition to standard applications in building installations, these connectors can also be fixed in position for use with mounting carriers, e.g. in distribution boxes.
FEATURES:
Fast and easy to use
The right terminal block and connector for every application
Minimal space requirements enable high wiring density
Clearly organized wiring in control cabinets and junction boxes
Maintenance-free installation
Permanent, secure connections

SPECIFICATIONS:
Rated Voltage400V
Rated Surge Voltage:4KV
Nominal current:32A
Material of Insulation:Modified nylon(PA66)
Contact material:phosphor copper


Package Weight: 0.4 kg
Package Size: 15 x 8 x 4 cm
PACKAGE INCLUDES:

15 x Wire Compact Connectors